Why Choose ProJo Guitar Lessons?
We are passionate about guitar lessons and ukelele lessons and dedicated to helping YOU develop YOUR musical ability. We have been in the business of teaching guitar lessons to children and adults for over 20 years.

When you search for "guitar lessons near me" you will surely find that we are one of the best guitar teachers in Johannesburg to help you learn how to play the guitar.

We evaluate every student individually and help them achieve their goals while making the whole journey fun, engaging, and personal. We take students from beginners to intermediate levels.
Due to the current COVID-19 situation all over the world, we care about you and offer one on one guitar lessons at a reduced rate than what we usually would ask.
We are located centrally for areas in the north of Johannesburg like Linden Randburg, Northcliff, Roosevelt Park, Emmarentia, Greenside, Blairgowrie, and Darrenwood.

If you don't get your desired outcome in 3 to 6 months of lessons, we will refund your last month's money no questions asked!


What do we offer you at ProJo Guitar Lessons?
Centrally Located
Centrally located for guitar lessons to areas like Linden, Northcliff, Roosevelt Park, Emmarentia, Greenside, Blairgowrie and Randburg.
Affordable Rates
We offer affordable rates starting from R645 per month for 30m lessons weekly or R900 per month for 45m lessons weekly.
20 Years Experience
Professional Teacher with 20 years experience of teaching both children and adults alike.
All Music Styles & Courses
Our course includes: Rock School, Guitar Skills Magazine and any style of music or song you want to learn.
About Us
​ Hi, I'm Johann

I have been in the business of teaching guitar and ukelele for over 20 years.

Every person I teach has a unique goal for themselves or for their children. In the last 5 years, I have given music lessons to more than 300 students. What a great delight it has been to see them grow and excel in the talents that God has given them.

After I matriculated I studied music at "Rhema Academy of Creative Ministries". I have a diploma in Intermediate guitar and vocals. After I completed my diploma, I spent some time abroad at summer camps in the USA, where I learned some valuable skills in working with kids. I also studied at the Campus of Performing Arts in 2006. My goal is to make a positive difference in the lives of people. I am looking forward to helping you grow in your talent and learn guitar or other musical instruments.

Play with Passion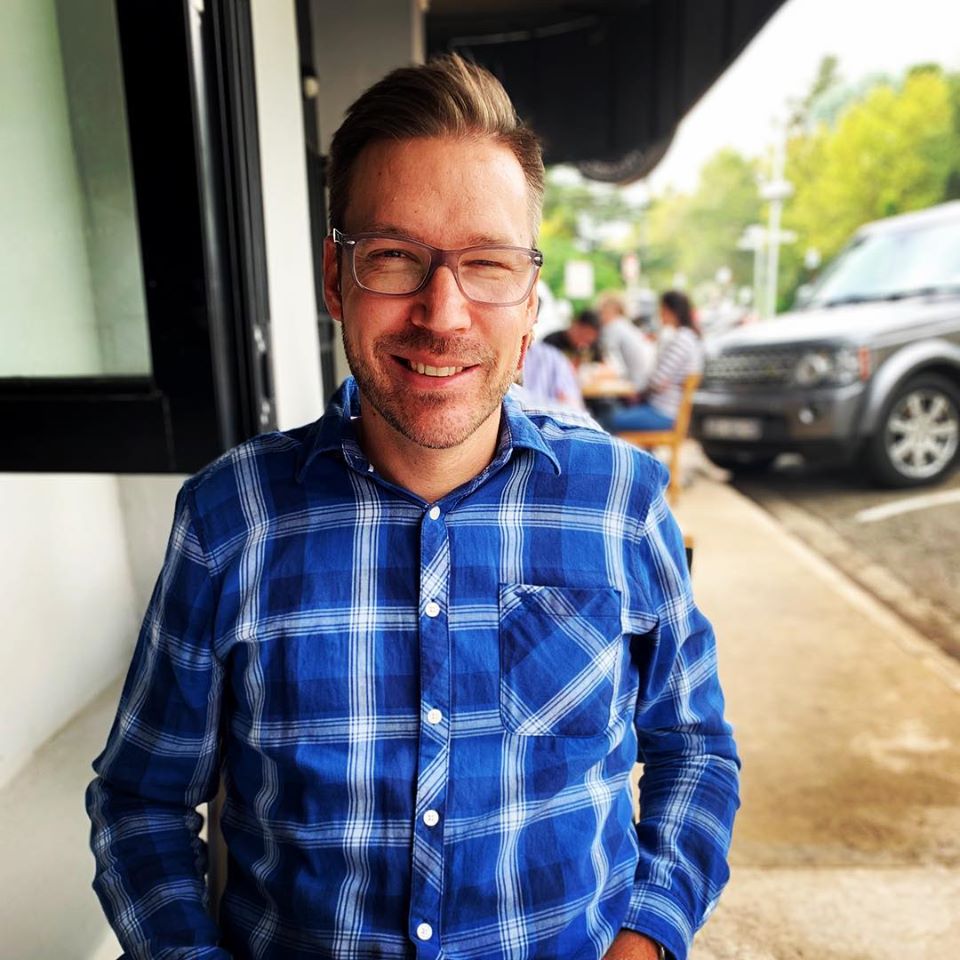 Testimonials for ProJo Guitar Lessons
'Both my son and daughter started with Johann with absolutely zero music experience. Johann expertly advised us on guitar purchases and then followed what was pure magic. The way Johann tailors the lessons to suit each child's ability and musical interest has resulted in two musical enthusiasts who will never be anywhere without their guitars. Thank you."
Natalie Cloete
"Both my children has been with Johann for music lessons for more than 3 years now. He is very patient and an incredible music teacher. They have also enjoyed the music camps he offered. They not only learn music, but they learn to belief in themselves and appreciate others talents. If you want to cultivate a love for music in your child, Johann is definitely the best teacher."
Elrize van Zyl
"Johann has changed my son's life! I will never forget the smile and enthusiasm my son had when I picked him up after the first lesson (and he had other tutors before). Johann has the ability to teach and motivate his pupils in an awesome way. Since my son started lessons with Johann, his love for music has grown and his progress and development has been amazing. Thanks Johann!"
Celia Theron
START WITH AWESOME GUITAR or ukelele LESSONS TODAY!